About The Author
Making up stories in my head has sustained me through the years, especially after my daddy died. I lost him when I was seven, the same year I tried to invent invisible paint. I wanted to test my formula on the strange man who was swarming around my mother. With brush in hand, I crept up behind the man and was about to swipe his bald head when Mother stopped me.
I grew up in a tiny, south Alabama town--called Geneva--with an eccentric mother who wore big hats and heavy jewelry that jangled when she played the piano in church. A classical pianist and impressionist painter, Mother followed her bliss after Daddy died. She traveled around to artist jaunts, sticking me and my sister--Alice Kay--in summer camps--Sarasota, FL and Cape Cod, MA. On a whim, she might take us out of school in the middle of the year. One such time, she told my third grade teacher I needed to see the Carlsbad Caverns in Albuquerque. Often, Alice Kay and I attended schools in other states.
At nineteen, I ran off and married. (Alice Kay had eloped a couple of years before.) Mother and I were living in New York City at that time. She wanted me to become a famous singer, model and movie star. Instead, I wed my childhood sweetheart Tim Ryles and moved to Georgia. (Tim was raised on a farm in Hartford, Alabama--ten miles from my hometown of Geneva).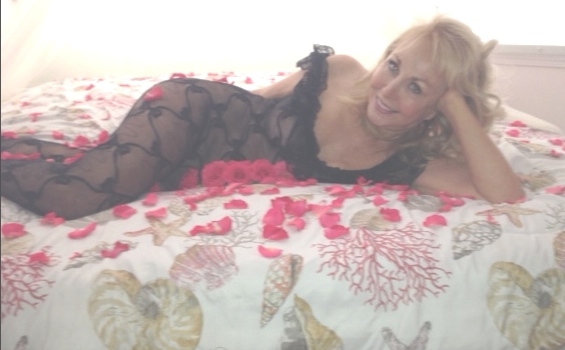 Hardworking and industrious like his father and mother, Tim earned a doctorate degree from the University of Georgia and went on to become a college professor, political consultant, consumer affairs director and insurance commissioner. Together, we produced two beautiful daughters, Rene and Andrea. During those years--while being a mother and wife--I modeled for Atlanta Models and Talent, went to college and volunteered for political campaigns. I wasn't someone who had plenty of time to sit around and relax, I was always busy working on one project or another. I earned a B.A. degree--journalism major--from Georgia State University in Atlanta and worked as newspaper reporter, broadcast news director, columnist and editor.
Tim and I eventually parted. I relocated to Destin where I accepted a News editor's job. The newspaper and I didn't gel so I eventually started traveling for a national publishing company. Today, I'm still traveling. My present employer is Village Profile, a company that helps Chambers of Commerce promote their towns with community profiles, directories, maps and e-books. I'm also a makeup artists through the Northwest Florida's Emerald Coast Film Commission (and Emerald Coast Convention and Visitors Bureau) and have worked on several film shoots, which is great fun.
When I can, I write down the stories in my head and recreate the music I hear by composing songs with husband Larry--keyboard player and massage therapist extraordinaire. Larry earned his piano chops in New Orleans. (I patterned Jay Cascio in Mardi Gravestone after Larry). One of our songwriting collaborators is Jeremiah Healy. Jerry is the award-winning author of the John Francis Cuddy series and legal thrillers under the pseudonym Terry Devane.
I love mysteries and romantic suspense. Reading is on the same plane with writing, though one of the best books I've read recently is a dark, yet humorous novel by Janet Fitch called White Oleander. It's a classic, in my opinion, a book of self discovery, and almost in the same class as William Shakespeare, Tennessee Williams and Mark Twain.
Reading great fiction replenishes my spirit like meditating and praying, spending time with family and friends, running on the beach, swimming in the gulf, body pumping, working out with Denise Austin, traveling for pleasure, perusing catalogues, cooking and sharing recipes.
I'm happy to report, Books We Love, www.bookswelove.net , has republished Mardi Gravestone, now called Sex, Love and Murder, and my second mystery Hurricane House, as well as my latest book A Message in the Roses, which is loosely based on a murder trial I covered as a newspaper reporter in Atlanta. A Message in the Roses is also a love story. It's available in e-book and print from all book stores.
Check out my page at my publisher's site for more information:
http://bookswelove.net/authors/semerad-sandy/
As always, I wish you health, love, peace and prosperity.